The KINGDOM Group International, Inc.
Reverend Elmo Winters, MBA, in ministry for over 43 years has served as a Church Planter, Senior Pastor, Bible School Teacher, Short-term Missionary, Hospice Chaplain, and Non-Profit Director.
Possessing a powerful love and passion for ALL people, regardless of ethnicity, Reverend Winters has actively shared the reconciling Gospel of Christ throughout the world. He has planted churches and trained pastors in Russia, Kenya, Mexico, and the US.
Reverend Winters, through the teaching of God's Word and his books, "Growing by Going" and "OVERCOMING RACIAL AND CULTURAL BARRIERS to Disciple Men" has impacted many lives. He boldly addresses racism, reconciliation, global unity, and other related issues.
He travels the world, training and speaking to churches, ministries, and men's groups on unity and reconciliation issues.
Reverend Winters currently serves as the Executive Director of the KINGDOM Group International, Inc, the Baton Rouge, LA non-profit organization he started in 2014.
Reverend Winters is married to Therese Winters, the president of the KINGDOM Group International, Inc. They have three sons, two daughters, and nine grandchildren.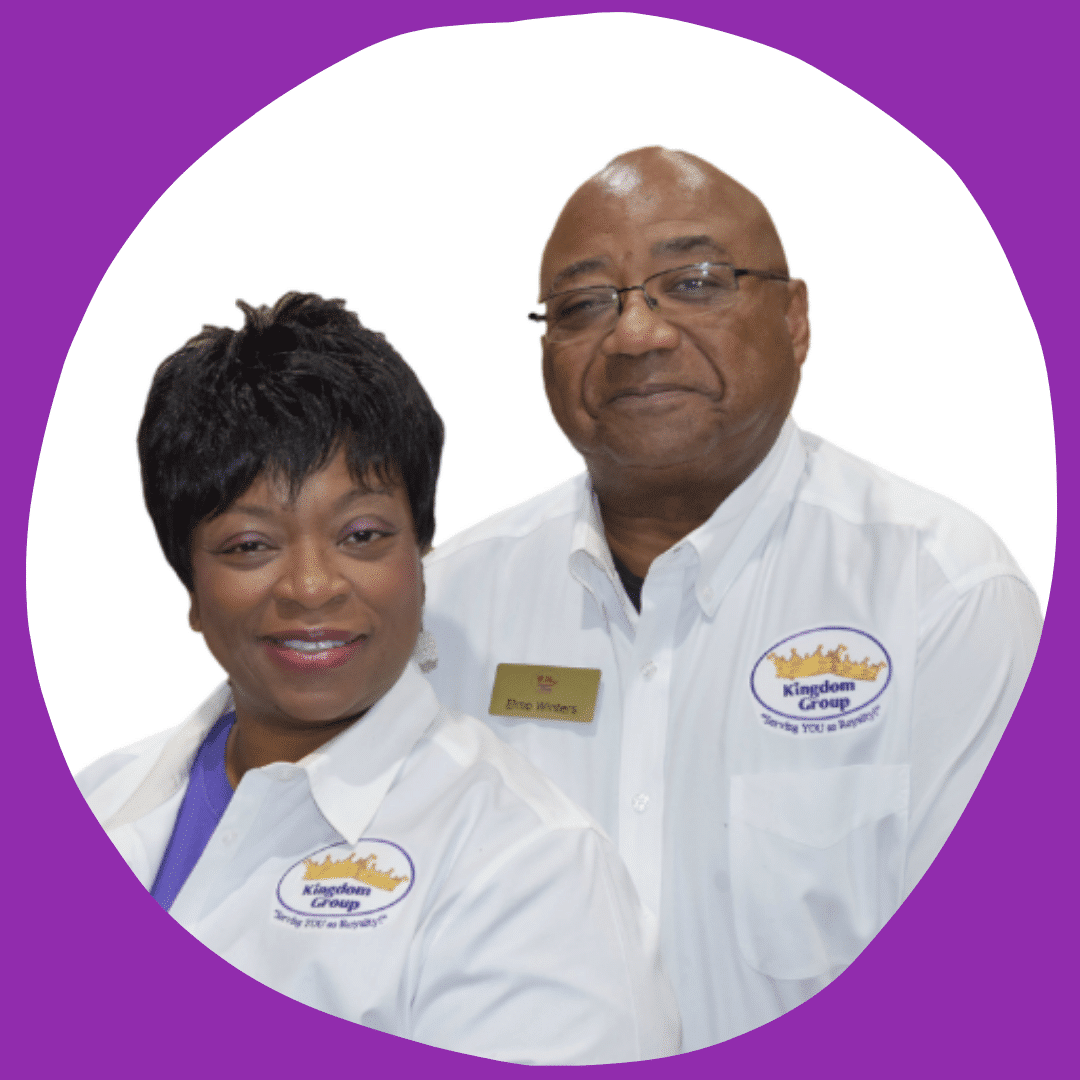 The KINGDOM Group Board of Directors
The KINGDOM Group share its Vision, Mission, and Values:
VISION
CHANGED HEARTS and RENEWED MINDS building ONE COMMUNITY!
MISSION
TEARING DOWN BARRIERS of Division and BUILDING BRIDGES to Unify All People!
VALUES
Unconditional Love, Unlimited Inclusion, and Unmatched Compassion for ALL People!
The KINGDOM Group accomplishes this with these ministry areas:
MEDIA AND PUBLISHING
 uses various forms of media to promote the organization's mission; focuses on producing books and printed material that promotes unity, reconciliation, and evangelism.
UNITY EVENTS
actively coordinates and hosts gatherings focusing on global unity.
TRAINING/COACHING
teaches the principles from the book, "OVERCOMING RACIAL AND CULTURAL BARRIERS to Disciple Men in workshops and other settings.
The KINGDOM Group

Volunteer Opportunities

:
Volunteer Opportunity Description
Action Team members are volunteers who assist the leadership and board of directors in successfully carrying out its mission.
They are asked to assist in the following areas:
Assist in preparation, coordination, and conclusion events and programs.
Assist in the UNITY events, including initial set-up and tear down of equipment and facilities;
Act as table leaders, to coordinate and moderate discussions and other activities;
Distribute and collect all table materials;
Collect, secure and forward offerings and other contributions;
Communicate concerns, problems, and issues to the ministry leaders.
Volunteers are asked to commit to at least one year of service, arrive at events at least 45 minutes in advance, and purchase the team shirt.
Volunteer Opportunity Description
We are seeking a diverse group of individuals to serve as volunteers who can serve as advisors to help our organization regarding business issues, including marketing, sales, financing, expansion, and provide other suggestions and insight.
Our organization functions year-round and are seeing those who would consider active involvement for a minimum of 1 year at a time.
Volunteer Opportunity Description
Our organization has a need for creating a team of volunteer fundraising coordinators. These volunteers will assist with fundraising efforts to increase brand awareness and ultimately grow our community of donors. The objective is to spread our message and encourage our community of supporters to make donations to the Kingdom Group.
Duties and Responsibilities
• Assist with the planning and management of the Kingdom Group's year-long fundraising initiatives.
• Collaborate with staff & other volunteers on #GivingTuesday and year-end fundraising efforts.
• Work with the fundraising team to prospect and solicit major and corporate donors.
• Identify potential business partners as sponsors.
• Help increase communications with supporters and current donors.
• Assist in creating the Kingdom Group's annual fundraising plan.
• Contribute creative ideas for new fundraising opportunities.
This position requires a minimum 12-month commitment for an average of 2-4 hours per week, which will be completed virtually in the Fundraising Volunteer´s own office or home. Position commitment is subject to renewal and extension by agreement from both parties.
The KINGDOM Group Ministry Needs:
We would like to conduct Virtual and Hybrid Events.
A hybrid meeting or event is where some participants are in-person together and other participants connect virtually to the same event. With the right technology, we can sync the content and engagement features so that both groups have a similar experience. With this ability, we can reach and connect more men same to the same session concurrently.
Laptop and Printer
Any combinations would be appreciated.
Surface Pro 7 would work best for how we use the computer.
I-Pads to use for event registration
"We must learn to live together as brothers or perish together as fools."
Dr. Martin Luther King, Jr.