Episode 009
Elmo Winters, Host
Michael Sprague, Guest
Episode 8:  Spotlighting the Bridge Builder – Michael Sprague
Join us today for a very special Building the Bridge podcast.  Michael Sprague of the Capitol Commission and the chaplain for the LA legislature sits with host Elmo Winters.  Listen as they talk about the challenges of being an ambassador of God among our elected officials and other politicians.  You do not want to miss this inspiring and encouraging interview.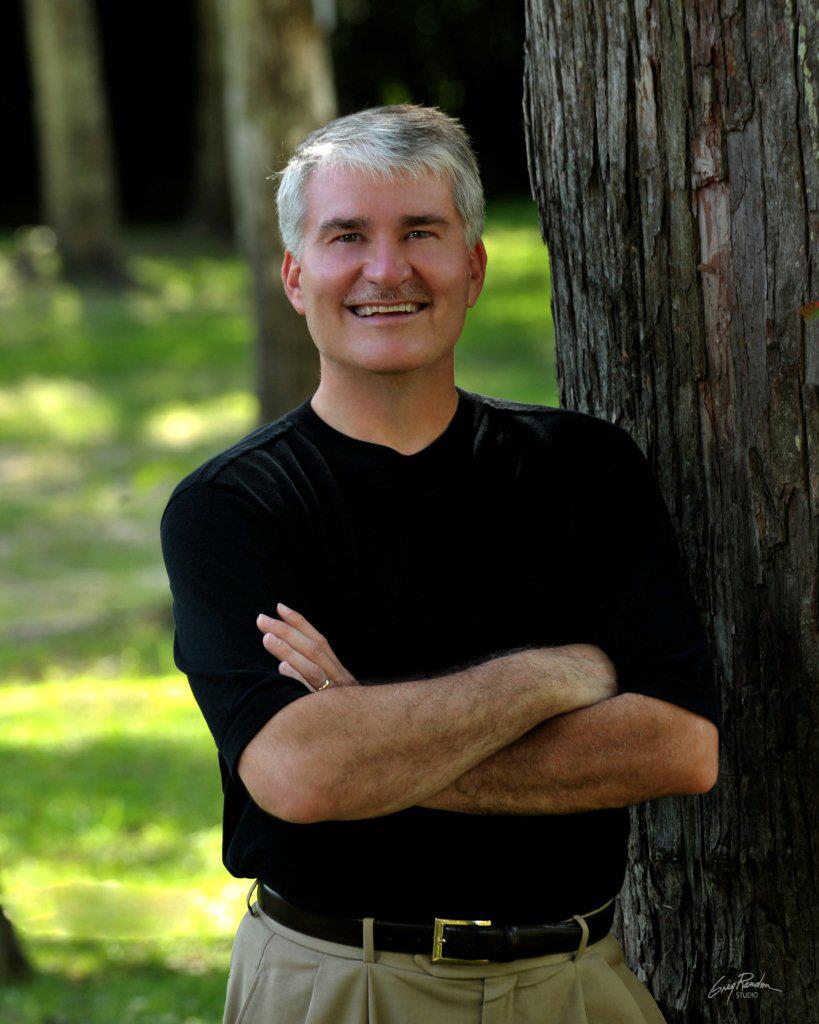 Bio Highlights of Michael Sprague
Serves as the Louisiana State Chaplain with the Capitol Commission and President of Grace Adventures, which reaches out to political, business, and spiritual leaders in the New Orleans/Baton Rouge region and beyond.

Engaged in relational outreach and discipleship, teaching, coaching, writing, and speaking.

His non-profit helps leaders think through the "Big Questions" of life and thrive as a whole person: spiritually, relationally, physically, and emotionally.

Michael wants leaders to not only win at politics or career but at life.

Serves as a "non-political" friend to people in the halls of leadership.

Spends lots of time at the Capitol in Baton Rouge, Louisiana working with Legislators, lobbyists, administration, and Capitol staff in a non-political, non-partisan pastoral/chaplain role. The focus is not to lobby for legislation (as important as that is) but to help leaders with their faith and life. Days are filled with Bible studies, prayer, listening, caring appointments, and many surprises. Michael loves to help people know the Jesus of the Scriptures.

Spoken at political and community events have preached at both megachurches and small churches and have lead retreats and workshops on topics including influence, leadership, global mission, faith and politics, faith and vocation, courage, hope, and dealing with disaster. He has been featured on such programs as Fox and Friends and Fox Business Risk and Rewards, Moody Radio, and Christianity Today.

Holds a Business degree from the University of Maryland, a Master of Divinity degree from Capital Bible Seminary (Lanham, Maryland), and a Doctor of Ministry degree from Dallas Theological Seminary. He served as Senior Pastor of Trinity Church in Covington, Louisiana for 11 years, and formerly served for 15 years at Forcey Bible Church in Silver Spring, Maryland.

In the aftermath of Hurricane Katrina helped launch the Touch Global Crisis Response Ministry for the Evangelical Free Churches of America and wrote two books – DISASTER: Betting the Farm on God in Life's Storms and Stories from Katrinaland.

Does life with his wonderful wife and partner Donna. They have one son, Jonathan who is married to Patricia, and have beloved grandchildren. Donna and Michael reside in Mandeville, LA. In his spare time, he enjoys playing basketball, reading, and traveling. His motto is "Bet the Farm on God."

Website: www..capitolcommissionlouisiana.org

Email:  MDSprague00@bellsouth.net and connect on Facebook @michael.w.sprague
Stay Connected to the KINGDOM Group
Acknowledgments and Credits
The "Building the Bridge" Podcast is a production of The KINGDOM Group International, Inc., all rights reserved.
KINGDOMGroup.co
Music by Artist: Jorge Quinter
, Track Information Title: 300 Violin Orchestra Genre: Orchestral  YouTube of the artist: goo.gl/155iWH Music provided by Music Library: youtu.be/R4vNfzz8__s
Meet the Host
Host, Elmo Winters
is the Elmo Winters is the Founder/Executive Director of the KINGDOM Group International, Inc., an organization dedicated to racial healing, unity, and reconciliation utilizing the life-changing Gospel of Christ. The KINGDOM Group hosts events to bring diverse groups together for dialogue and relationship building.  Reverend Winters has been in ministry for over 42 years as a Church Planter, Pastor, Bible Institute Instructor, and Hospice Chaplain.  Additionally, he has served as a short-term missionary to Kenya, Mexico, and Russia, where he trained pastors and ministry leaders.  Working with EndPoint Ministries of Nairobi, Reverend Winters continues to assist with church/school planting in the southeastern region of Kenya.  Having earned a Masters in Business Administration (MBA), he provides business consulting to non-profit organizations, ministries, and small businesses. Winters serves on the boards of Gulf South Men of Louisiana, the National Coalition of Ministries to Men (NCMM), the Louisiana Lagniappe Country Walk to Emmaus (LCWE), and the Mercy Education Foundation of Liberia, Africa.
Episode 018 Elmo Winters, Host Episode 18:  Spotlighting the Men's UNITY Breakfast This episode highlights the...
read more