Upcoming UNITY Event . . . Register NOW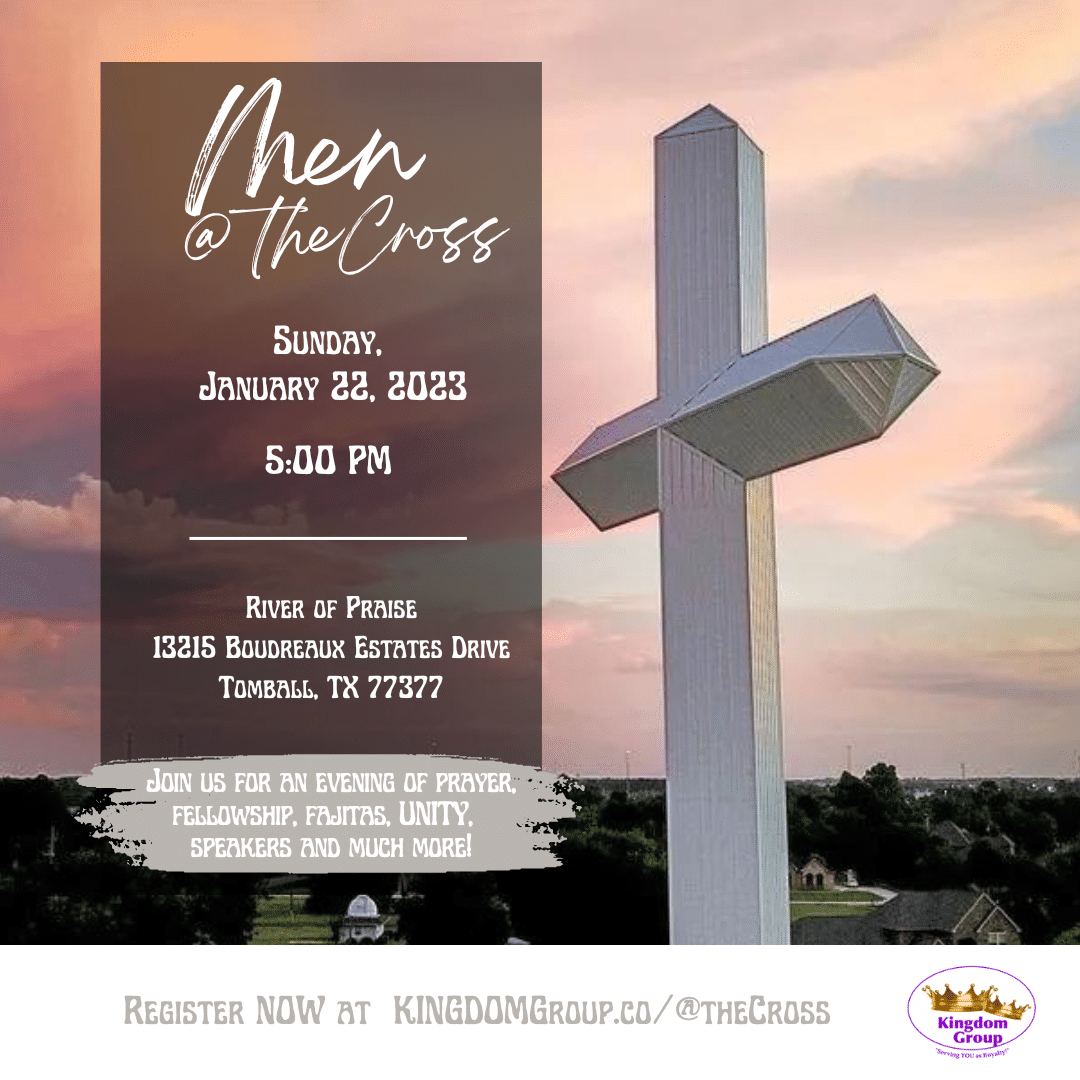 Men @the Cross
How often have we heard, "Everything is big in Texas?" With that thought in mind River of Praise Church, under the leadership of Pastor Richard Jennings and the KINGDOM Group, have planned a "BIG" men's night to kick off the new year.  The "Men at the Cross" January 22nd event will be a special time for men to gather, eat fajitas, fellowship, and be encouraged by several speakers to continue building bridges for unity.
After a very successful year of bringing diverse men together in Texas for the purpose of building unity, the KINGDOM Group International is supported by several churches and other ministry leaders.  By hosting this huge Sunday night gathering of men, the goal is to make a bold statement that Texas believes in UNITY and will stand together against division.
To join this monumental experience, please register NOW.  Click the " Attend In-Person" button below to register for the In-Person Meeting.
Check your email.  Click the button in the email for instructions.
Remember to invite others to attend our meeting!
We look forward to seeing you at the Meeting!
There's still time to Register!