Upcoming UNITY Event . . . Register NOW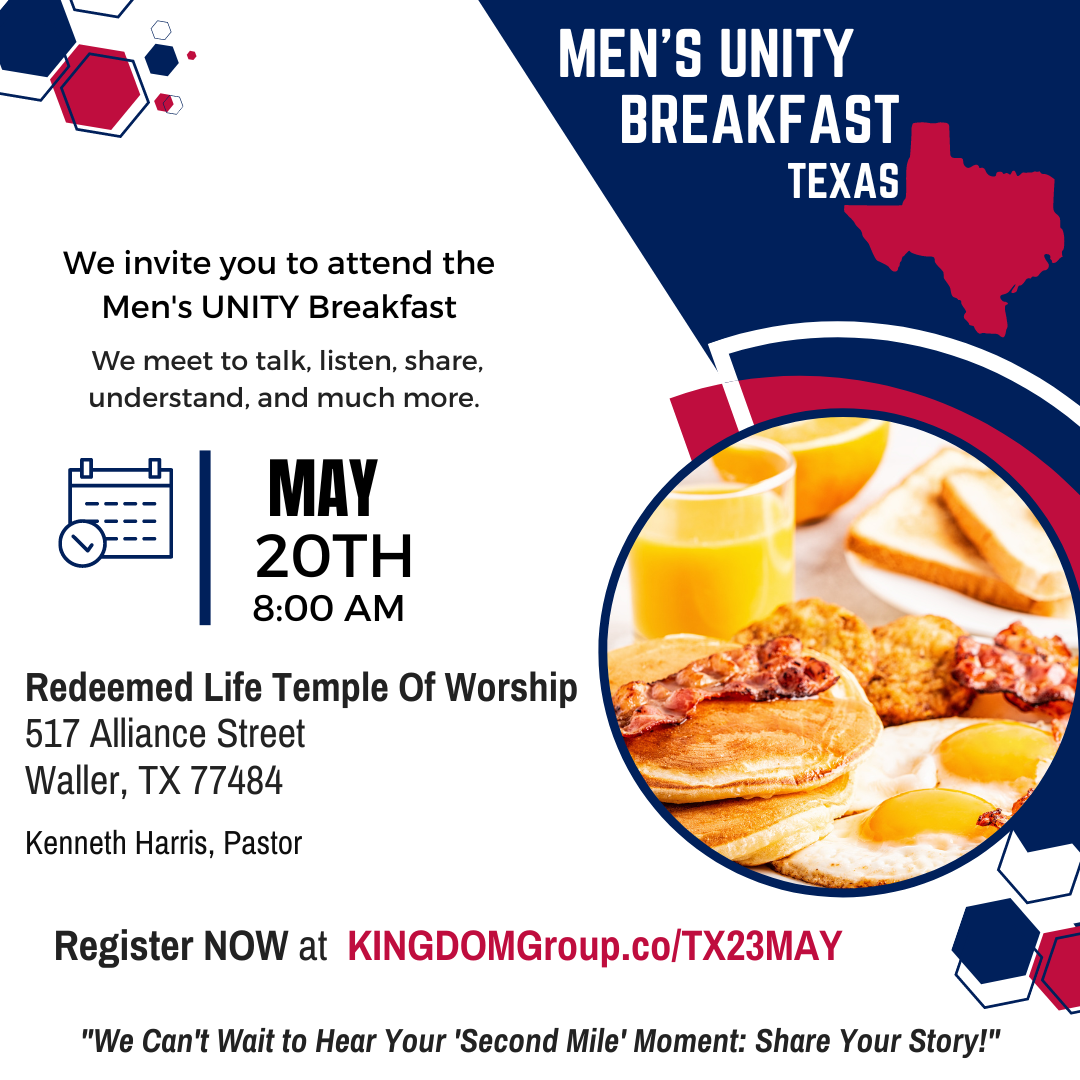 We welcome you to attend our  Men's Unity Breakfast.
Click "In-Person" to register for the In-Person Meeting.
Check your email.  Click the button in the email for instructions.
This is a great opportunity for men across the globe to join in!
We look forward to seeing you at the Meeting!
There's still time to Register!