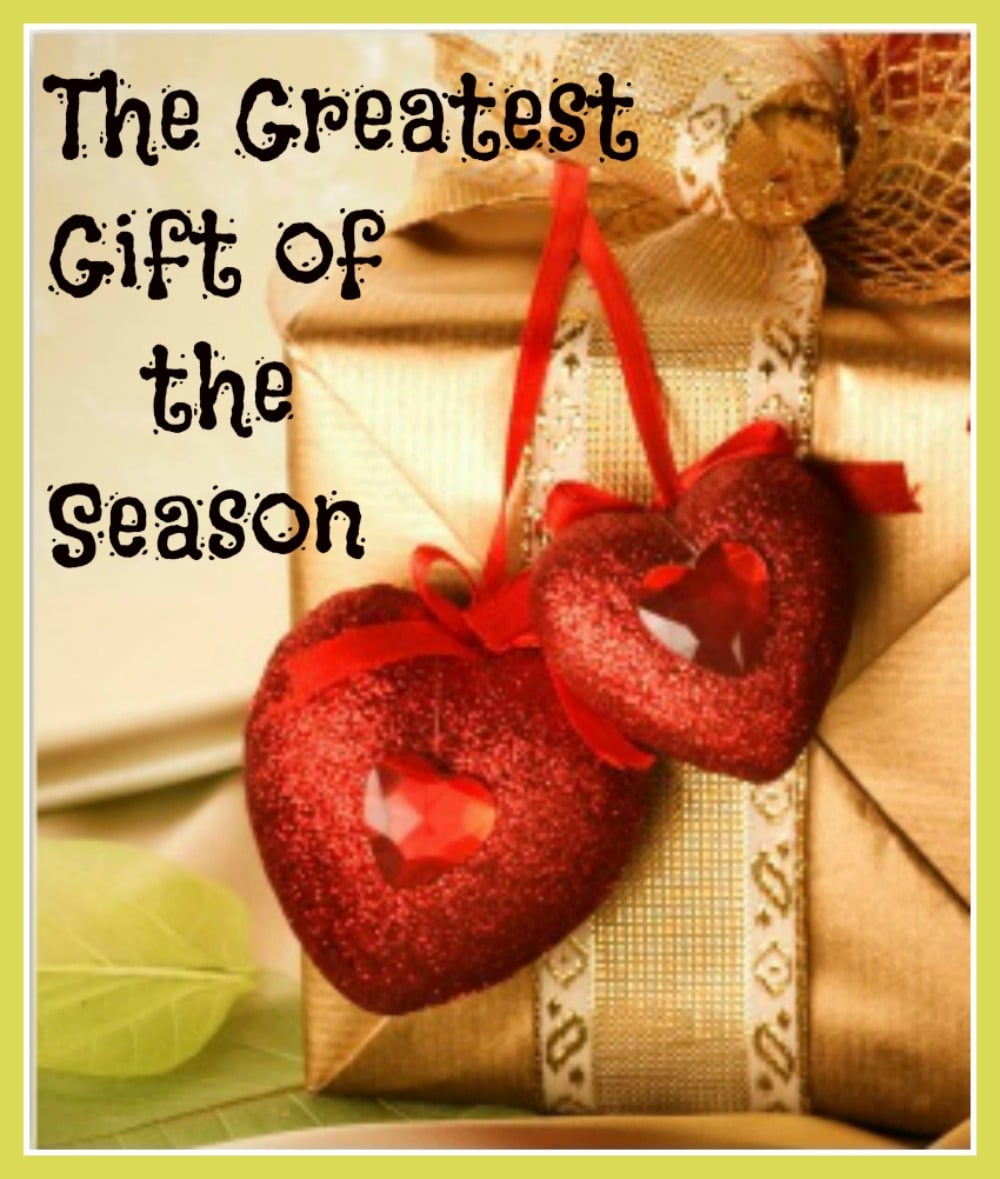 "Jesus said unto him, Thou shalt love the Lord thy God with all thy heart, and with all thy soul, and with all thy mind.  This is the first and greatest commandment.  And the second is like, unto it, Thou shalt love thy neighbour as thyself."  Matt. 22:37-39 KJV
I pray all have experienced a Christ-filled celebration of Christmas!  Of equal interest to me is that all have given to someone the greatest gift of the season.  No, I am not talking about that present they asked for or even deserved.  Instead, the gift I speak of may not even be one they are mindful of or even realize they need.  The gift of love that God gave to us is one that we should pass on to others.  It is the greatest gift of all.  And it cost us nothing to bless others with it.
When Jesus was confronted by the arrogant lawyer who sought to trick Him with the question, "which commandment is the greatest of all?" He answered with great wisdom.  In fact, although His response was two-fold, it contained the most powerful and valuable character trait any person can possess, LOVE!  The Pharisee was told that to love God with all your abilities and to love your neighbor as yourself, was the greatest instruction He could offer up.  And this is still the case today.  Nothing we can do for
God and for one another even comes close to simply being loving.
It is tragic how so many fail to realize that our best offering at Christmas is not something we purchase at the mall or an item we got online.  It is what we got from God.  John, the Apostle wrote three letters testifying that God is love and true love comes only from Him.  In the manger at Bethlehem and on the cross
at Calvary, He demonstrated and gave us His love.  It is the most valuable possession believers have.  We have His love planted deep in our hearts.  And thus, we can love like He loves.
And that is exactly what we are called to do, love like God loves.  And how does He love?  For that answer, I suggest the writing of the Apostle Paul in the 13th chapter of his first letter to the Corinthians.  Nowhere else in scripture is there a better description of the love of God.  This is what we must extend to others, not just at Christmas time, but always.  This is the gift we possess that we cannot keep.  It is at its best when we freely presently to others. What better time of the year than now for us to give it away?
What do you think?  I want to hear your views on this.  Sign up now and blog with me for being a disciple!