Upcoming Breakfast…Register NOW
Saturday, February 22, 2020, 7:30 AM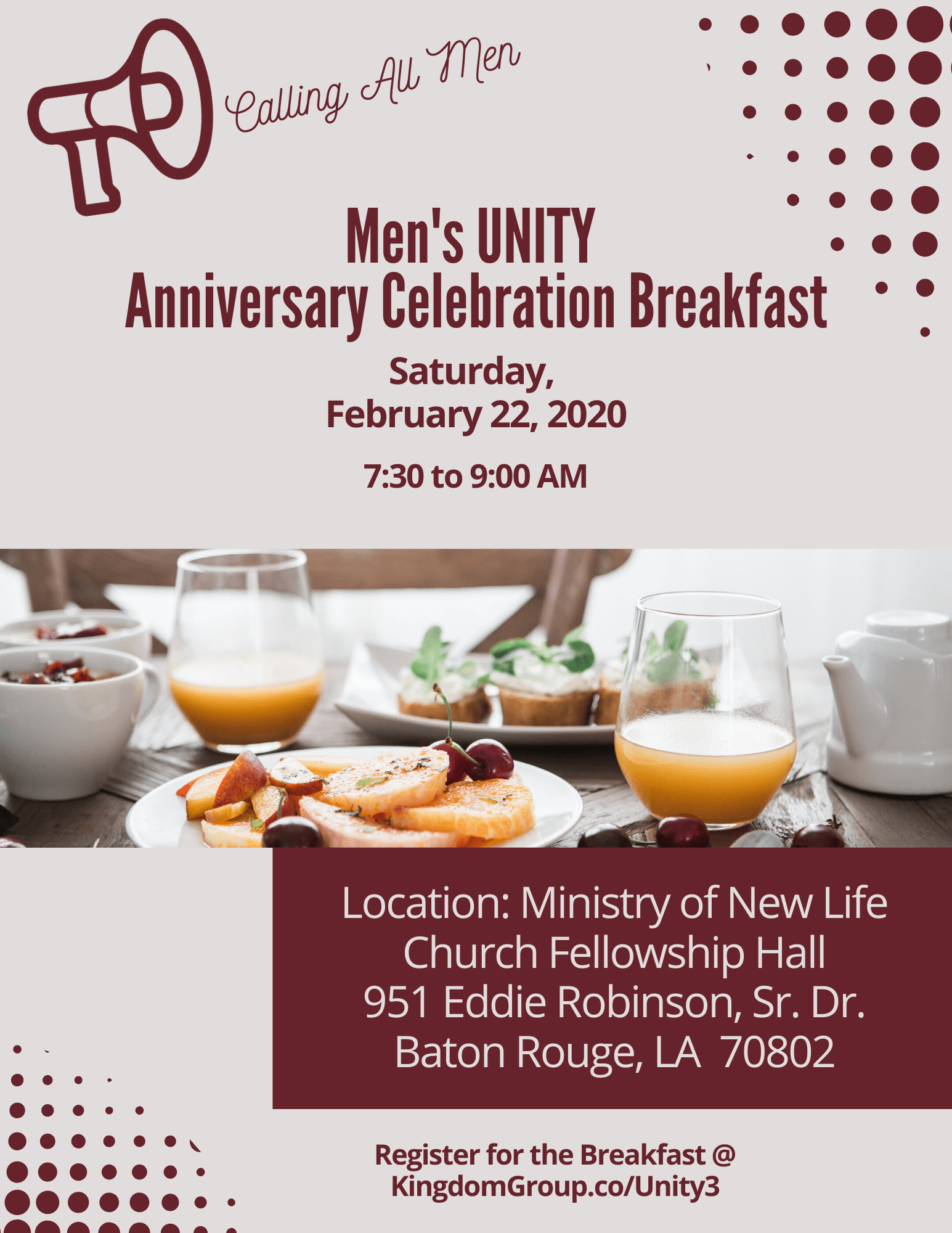 Men's UNITY

Anniversary Celebration Breakfast
Please let us know if you plan to attend!  Register yourself and any guests you invite.
Pastor Elvin Augustus and the Men of Ministry of New Life Church
cordially invite you to attend the next
Men's UNITY Breakfast.
Saturday, February 22, 2020
at 7:30 AM – 9:00 AM
Located in: Ministry of New Life Church Fellowship Hall
951 Eddie Robinson, Sr. Dr.
Baton Rouge, LA 70802
Register yourself and your guest now at KingdomGroup.co/Unity3
There's still time to Register!